Kurlandfront
A Wolfenstein 3D SDL Total Conversion
by Tristan & ronwolf1705
Get the game here: https://www.moddb.com/mods/kurlandfront/
Welcome to the Kurlandfront!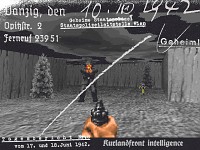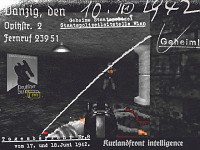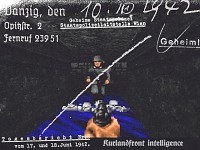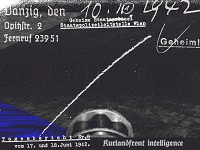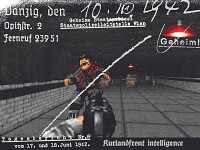 B.J.'s at it again - this time in Kurland, German-occupied Latvia.
Here he must seek out Hans Grosse and his henchmen and stop them from launching the Nazi invasion of Great Britain.
Are you up to the task? You will travel through 15 levels of mayhem featuring icy snowcaves, dark dungeons, cosy
officer clubs and - ultimately - Hans' lair.
After 3 years of development, Kurlandfront is now complete and uploaded for you to enjoy.
Instructions are provided in the user manual
(both in PDF and TXT format)
in the zip file.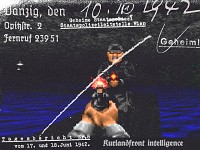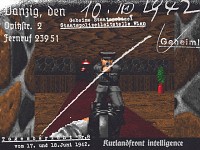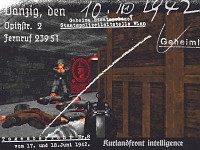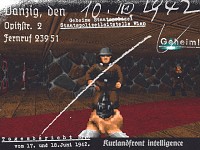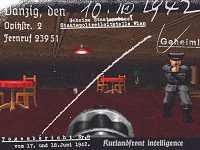 Have fun playing!
Regards,
Tristan
ronwolf1705