Wolfenstein Goodies Updates For The Week of Sept 15, 2012

Next week
7 new updates!
September 15, 2012
Added The Greinholdt Covenant Part 1 SDL by John Bucksnort.  It's 9 levels and it's The Spear of Destiny.
September 14, 2012
Added the SplitWolf Beta made on April 25, 2012.  You get to play 2-player Wolfenstein 3D!
September 13, 2012
Added The WolfenPack 3.4 utility by Vincent.
September 12, 2012
Added the updated Batman VS Bane 1.1 SDL by Team Raycast.  There are 10 levels.
September 11, 2012
I am remembering the more than 2,900 Americans that died 11 years ago today.  I permanently added an American flag to top of the page.  I don't remember which Doom web site I've gotten it from, so I'm sorry if I've using your graphic without your permission.  There are no computer game mods today.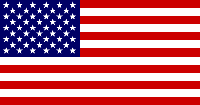 September 10, 2012
Added The September 2012 update of Lego Wolf3D in The C4 engine.  It's about 50 megabytes and has been in the making for about 4 years.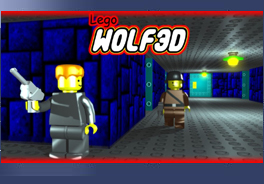 September 9, 2012
Thanks to Elecbullet, the new Spear of Destiny PDF file of all 3 manuals is updated.  (Your computer may freeze up for about 30 seconds for the first link.)  It's shrunk down to about 46 megabytes, blank pages are replaced, and the table of contents page is updated with links.  Or right-click this link and select "Save Link As."